No more aimless wandering toward happiness!
 It's time to get obsessively specific about what you want & start filling your life with it.  
It's never too late to REINVENT A LIFE YOU TRULY LOVE! 
Sign Up for FREE monthly muses & … 
HEY, BEAUTIFUL!
A lifestyle strategist, business idea provocateur, a blogger and community builder.  
With over 20 years of experience as an entrepreneur.  
I am a serial business owner, a certified health, lifestyle coach, & yoga instructor serving a clientele of passionate professionals from around the globe.  
It's my passion to help women get clarity & feel empowered to go after what they want.  To create a life/ business they truly love.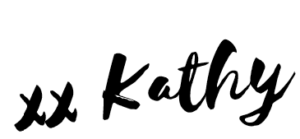 COMING IN 2018
The Outrageous Sexy RETREATS!!!
StartFresh/ LiveHappier
My Current Location Madrid, Spain
What people are saying

Kathy is a motivational and insightful guide with the ability to apply laser focus...

What people are saying...

For any of my friends considering a change or looking for guidance... She can help to guide you through your mental exploration of the idea and more.

What people are saying...

I don't feel like I'm out on my own trying to figure it out. Thanks KATHY for blazing the way!!