Hi, I'm Kathy,
And I am thrilled you're here!   We are a lot alike…
You & Me.
 We're both trying to make a life we love.  
I call it the "Outrageous Sexy Lifestyle."  Because it's an outrageous feeling to dream big and make it happen, super sexy (that energy of vitality) to live it!  At any age!
 A bit about me & my Journey…  I'm a regular girl who came from a small town in, Delaware.  I've always felt I could do anything I wanted.   Even in a time when women didn't have many opportunities or role models.  With hard work and modeling myself after my father, I believed I could willfully make anything happen.  So I created a beautiful business and had 20+ fantastic years as an Interior Designer… my dream job!
 Then as in life… things change.
_____
I didn't lose my job, I didn't have a traumatic event, nor…thank goodness did I become ill, I just wanted to see if there could be more to my life than working, accumulating things, and then quietly walking off into a boring retirement.  
What I really wanted to do was to reinvent my life more-in-line with who I was becoming.  
Now I live in Spain! 
You might be wondering where my background comes from.  It's a hybrid. Some come's from my design school training. Some come's from 20+ years of learning while working on my business, and at times working with various business coaches. Some come's from applying personal growth I learned while reading various self-help texts. While other parts come from the wisdom of the spiritual books I grew up reading. Then add in my certification as a Health/Lifestyle Coach and Yoga Instructor.  
But mostly it comes from the lessons I've learned on my journey.
My generation was a part of the generation influenced by the "Charlie Girl" and "The fry it up in a pan… never forget he's a MAN!" advertisements. We opened the doors and walked idealistically into the boardroom thinking we could have it all only later in life thinking we missed something.
There's a life MBA in me and a spiritual seeker. There's part of me that loves to figure things out and create "real doable" results-oriented processes and part of me that's the artist with eyes, hands and a heart that loves creating beauty. A unique blend of right brain and left brain.
In these blog posts, coaching opportunities, programs, and retreats, you'll learn tactics that I've used myself and with my clients to get the clarity you need to get what-you-want.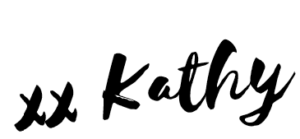 Get the NEWSLETTER
 No more aimless wandering toward happiness!
 It's time to get obsessively specific about what you want & start filling your life with it.  
It's never too late to start LIVING THE LIFE YOU TRULY LOVE! 
Sign Up for FREE monthly muses & … 
Subscribe to the Newsletter